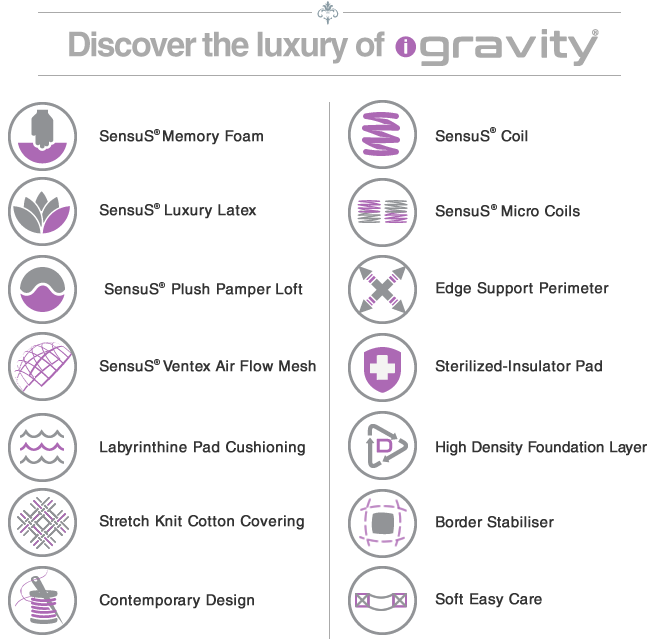 iGravity is an advanced sleep product with unique spine and back support technologies working in multiple ways to provide optimal support for restful sleep that will turn great nights into wonderful days.
Let your body drift off, feeling completely relaxed and supported as the tensions of your day melt away. Discover the magnificence of iGravity and indulge in the luxury of a perfect night's sleep. The iGravity is a prestige mattress with premium components, advanced technology and features, and at a sensationally low price.
Layers of memory foam and latex, the SensuS® coil spring system and state of the art luxury features such as dual pocket spring, all round ventilation and superior firm edge all work in concert to achieve an unparalleled sleep experience that seems to defy the laws of gravity.
To compliment your iGravity mattress, a matching Tarlee base with easy glide legs is available in Graphite and Taupe. iGravity is designed to be used on any bed frame or sleep surface.

Mattress Thickness 39cm
10 Year Guarantee

**Base not included